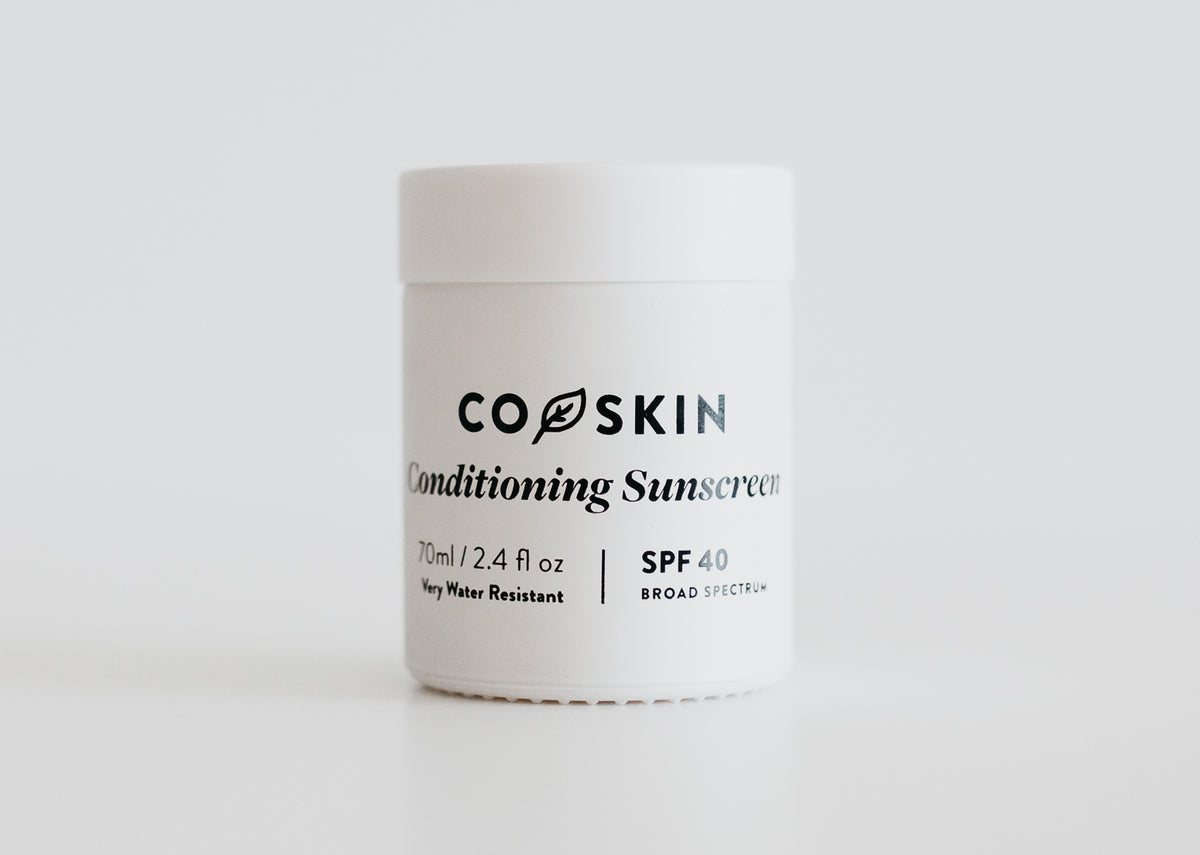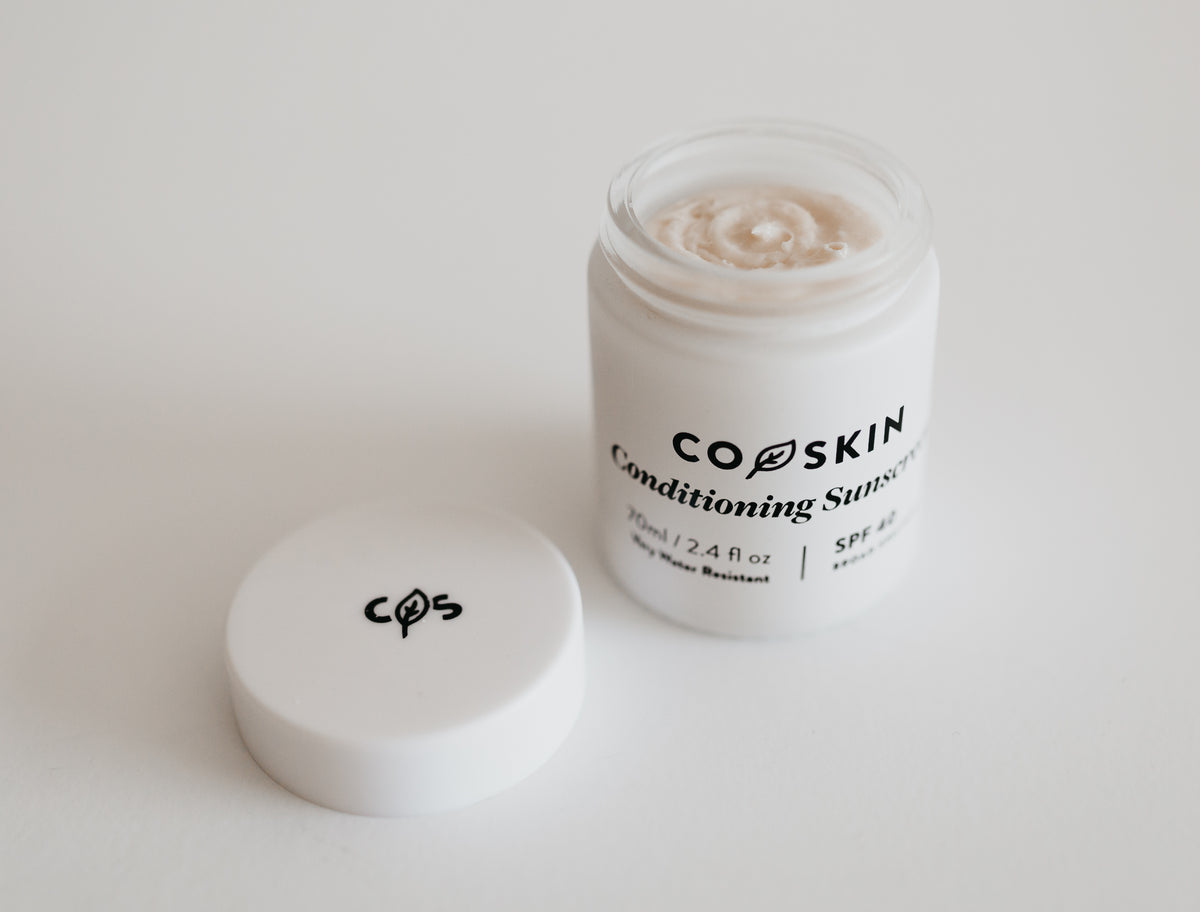 Conditioning Sunscreen
Gain long lasting protection from the sun in and out of water while you soften and improve the condition of your skin.
CoSkin's Conditioning Sunscreen is broad spectrum, high SPF (40) and very water resistant providing long lasting protection from the sun in and out of the water.
In addition to protecting you from the sun we wanted to create a sunscreen that was also good for your skin. Our Conditioning Sunscreen contains natural plant oils and essential oils to actively moisturise for a soft and supple skin tone. It will even accelerate healing and regeneration of damaged skin tissue. The ingredients in this product contain powerful anti-oxidants which protect you from damage during exposure to the sun and then provide superior after-sun care. As it is readily absorbed, it is not easily eroded off the skin through washing or towelling and does not run into your eyes and sting them or run off into oceans and waterways.
Benefits
Long lasting, high SPF 40 Sun protection in and out of water
Moisturising and good "after-sun" action
Softening and smoothing (general conditioning)
Anti-oxidant
Anti-ageing
Anti-inflammatory and helps reduce erythema
Helps regenerate good quality skin and reduce scarring (safe to use on broken as well as healthy skin)
Barrier protection against pollutants
Helps re-balance sebum production and inhibits acne
May help with skin conditions such as ichthyosis and rosacea
Repels insects and eases bites and stings

May assist in preventing or reducing the risk of some skin cancers.

Can aid in the prevention of solar keratoses and sunspots

Mildly anti-microbial and 

anti-fungal

Easy to apply

Does not run and sting your eyes

Does not run off into waterways and oceans
Directions for use
Apply before going into the sun smoothly and evenly, working in to ensure full and complete coverage of exposed skin (without excessively buttering). Reapply as needed depending on skin type and exposure. We generally recommend a morning and afternoon application if out for the day but needs will vary with skin type and conditions.
As recommended by health professionals, sunscreen should always be used in conjunction with hats/clothing and sensible use of shade where practical. Babies under six months are generally discouraged from use of sunscreen in favour of these other methods of protection (while also taking care they do not overheat).
Store below 28 C.
Net weight 70ml (2.4 fl oz)
Our Ingredients
The ingredients are carefully selected for their various attributes (especially, their therapeutic qualities). For more information on the listed ingredients, see our ingredients page.

Plant oils: Coconut, fractionated coconut, jojoba, sesame, hemp seed, red raspberry seed, soya bean, apricot kernel, evening primrose, avocado
Essential oils: Lavender, palmarosa, petit grain, rosewood, geranium, frankincense, sweet orange, neroli, patchouli, carrot seed, damask rose, kanuka
Plant butters: Coconut - Aloe Vera infusion, Mango, Shea
Vitamins, enzymes and concentrates: Tocopherol acetate (Vitamin E), D-Panthenol (Pro-vitamin B5), Aloe Vera concentrate are added to supplement the many other vitamins, minerals, and anti-oxidants naturally present in the oils
UV Filters: butyl methoxy dibenzoylmethane (aka avobenzone) 3%, octyl methoxy-cinnamate 7.5%, octyl salicylate 5%
Gelling agent: Abzorba Gel
Other: Acetulan (from lanolin), coco caprylate (from fractionated coconut oil), talc